PARTNEREK:
research project
The aim of this project is to establish a co-operation between UNSPMF and HAS-BRC in the field of development ofnew drug against H. pylori based on natural products. The co-operation will cover the entirety of research process, starting with the natural products isolation from plant material, and ending with patenting of the optimized formulation. The developed formulation will be registered as an official drug after passing clinical trials (that are outside the scope of this project). Through collaborative research effort, both partner institutions will:
– enhance their human and material resources, through training and purchase of equipment,
– gain experience in realization of international co-operation and project management, and
– form a basis for future research activities, to be realized through future participation in FP7, IPA and other EU-funded projects.
Indirect beneficiaries:
1. Patients with H. pylori infection, a disease widely affecting cross-border region: developed formulation will improve a chance for successful curing, preventing further development ofgastric ulcers and cancer, and improving patients' quality of life.
2. Global scientific community: the joint research actions will provide a scientific base and enhance general knowledge that would be applicable to future research activity in the field of H. pylori research.
3. Serbian and Hungarian society: successful co-operation will establish close connections between two institutions participating in the project, as well as two countries. It is expected that this will result in forming new respectable networks of scientists. Also, it will increase the confidence towards the partner countries in the EU, resulting in new opportunities for social and economic development.
Direct beneficiaries:
1. Researchers of UNSPMF and MTA SZBK participating in the project: will gain new knowledge and laboratory skills during the trainings within the frame of cross-border co-operation. Moreover, team members will get experience in realization of international co-operation and project management,essential for future EU projects. The established co-operation between UNSPMF and MTA SZBK will serve as a basis for future collaborative research activities.
2. Pharmaceutical industry: the scientific results will provide basis for further clinical research and adoption of new formulation for therapy of H. pylori infection.
Scientific Board
University of Novi Sad
---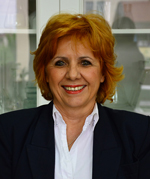 Prof. Neda Mimica Dukić
Full Professor and Dean
e-mail: neda.mimica-dukic@dh.uns.ac.rs
phone: +381 21 4852757
fax: +381 21 455662
---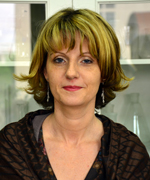 Ivana Beara, PhD
Assistant Professor
e-mail: ivana.beara@dh.uns.ac.rs
phone: +381 21 4852755
---
Petar Knežević, PhD
Assistant Professor
e-mail: petar.knezevic@dbe.uns.ac.rs
phone: +381 21 4852681
---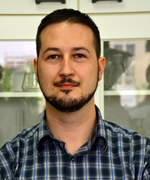 Dejan Orčić, PhD
Assistant Professor
e-mail: dejan.orcic@dh.uns.ac.rs
phone: +381 21 4852765
---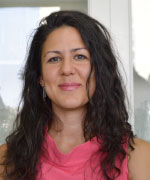 Marija Lesjak, PhD
Assistant Professor
e-mail: marija.lesjak@dh.uns.ac.rs
phone: +381 21 4852755
---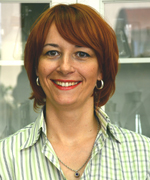 Nataša Simin, MSc
Teaching Assistant
e-mail: natasa.simin@dh.uns.ac.rs
phone: +381 21 4852757
---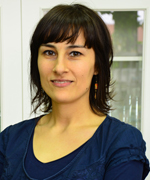 Emilija Svirčev, BSc
Teaching Assistant
e-mail: emilija.jovin@dh.uns.ac.rs
phone: +381 21 4852769
---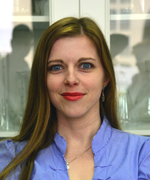 Marina Francišković, BSc
Research Assistant
e-mail: marina.franciskovic@dh.uns.ac.rs
phone: +381 21 4852769
---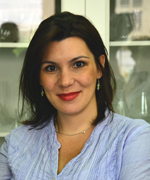 Kristina Bekvalac, MSc
Technical associate for chromatographic techniques
e-mail: kristina.balog@dh.uns.ac.rs
phone: +381 21 4852765